Tea is meant to be good for your body and your health, a herbal product created from nature's leaves and blooms, meant to be enjoyed organically. Does organic matter? What are the best organic tea brands?
There are many questions around the organic debate, let's explore…
Despite its natural creation, not all tea is organic and pure  – in fact, you might be surprised to discover that there are many ingredients in tea that make it far from just being dried leaves.
Even some of the so-called organic tea brands advertise and label their products as "all-natural", but their tea leaves are far from all "natural".
Some companies will use pesticides, chemicals, and herbicides to prolong the shelf life of the tea, remove any bugs, and enhance the flavor of the tea. 
One of the clearest distinctions between organic tea and conventional tea is that organic tea is grown without the use of these chemical fertilizers, pesticides, fungicides, or herbicides.
The chemicals have well-documented harmful effects on the environment, farmers, and consumers who may ingest the residues of these chemicals.
Certified organic tea will be grown in a more natural environment supporting growing methods using natural fertilizers and pest deterrents, which are safer for the environment and for the farmers who work on the land plus it's healthier for the consumer as fewer chemicals are consumed into the body.
If it's a true organic tea that you're looking for, make sure you stick with the best organic tea brands – the tea producers who are true to their claims and keep your cup free of any dangerous additives.
The Harmful Effects of Non-Organic Tea
There are so many reasons to choose organic when shopping.
From the food you eat to the beverages you drink, organic products help to ensure that you know exactly what has gone into each and every item that you consume.
Organic tea brands line the shelves of tea shops, coffee stores, and even your local grocery store, so it's become increasingly easy to purchase organic tea anywhere you shop.
Unfortunately, those organic tea brands aren't always being honest when they wear the "organic" and "natural" labels.
Many of the tea brands that claim to be the best for your healthy lifestyle aren't true to their word.
Many popular tea brands, produce tea that is not in fact washed before the leaves are bagged.
This means that should any chemicals or pesticide products have come into contact with the tea, they will appear in every sip of your "organic" tea.
Loose leaf and "gourmet" tea brands aren't always faithful to the word "organic."
Teavana, one of the biggest brands of loose leaf tea, was found to feature pesticides in every one of its teas by independent researchers.
There are brands of tea like Tazo that have organic offerings, along with non-organic, depending on what your preference is.
In the same vein, the brands Tetley, Bigelow, and Mighty Leaf may contain some pesticides – and they rely on artificial flavoring to infuse taste into their teas.
All Natural V's Organic
What's the difference between "All-natural ingredients" and "Organic"? You might be wondering.
Organic tea is grown, harvested, and packaged according to strict guidelines that focus on protecting the environment in which the tea is grown and protecting the harvested tea from any subsequent chemical contamination.
"All Natural" teas just mean that the ingredients are made from natural products, not that no chemicals were used or chemical residues won't be found on the dried leaves, and don't forget organic pesticides and herbicides can be harmful too.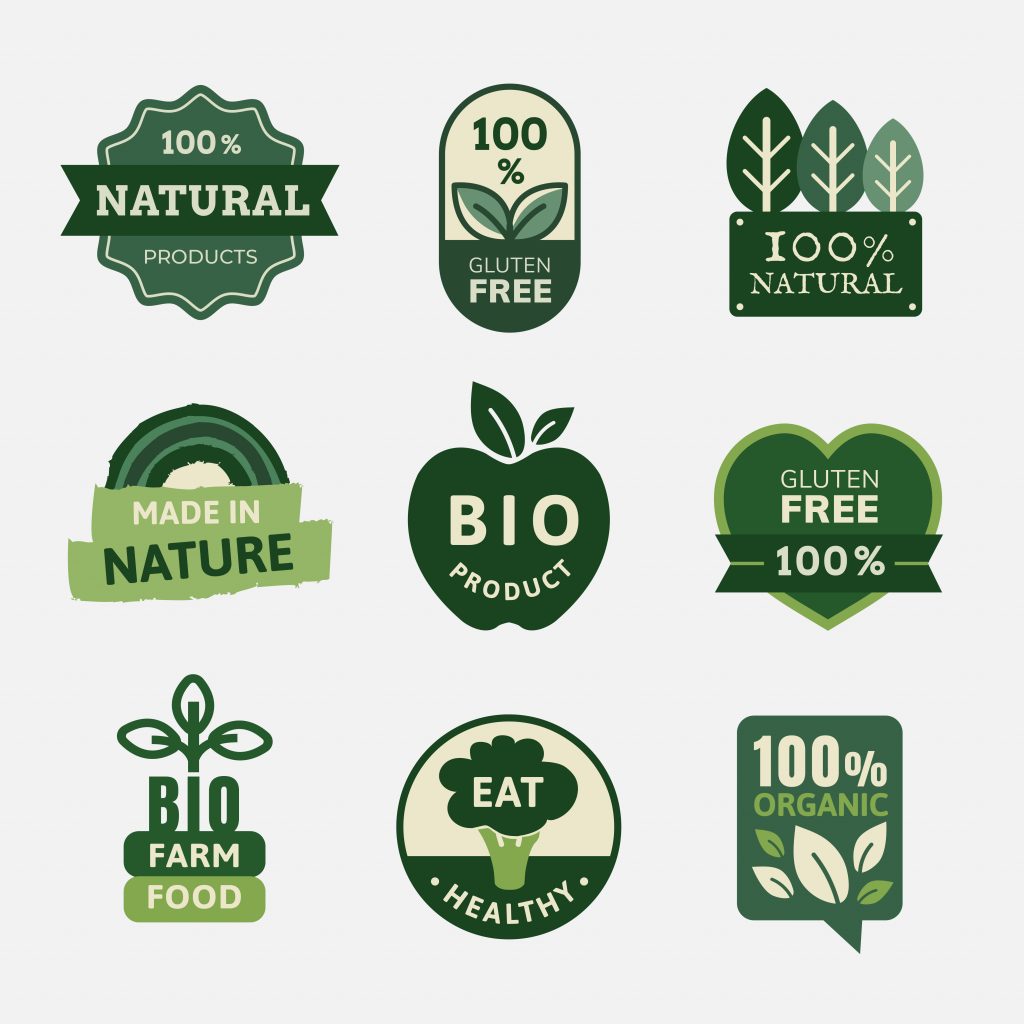 How Can You Tell Which Teas Are Organic and Safe?
So, if you're seeking the best organic tea brands available, ensure every cup of tea is healthy and good for you.
How can you possibly weed out which brands are true to their labels?
Here are a few tips to keep in mind while choosing your next brand of organic tea:
Check if the tea brand holds two certifications: organic and non-GMO. These certifications mean the tea has been verified to contain only organic and non-GMO ingredients.
Look at the ingredient list, and be wary of "added" or "natural" flavors, as well as any odd items such as corn starch.
Try to choose loose leaf over the ground, pre-made tea bags. Loose-leaf teas have undergone less processing, and are often more natural in their creation.
A lot of our favorite brands will have an organic range as well as your usual tea bags and loose leaf tea.
Ensure it states certified organic on the packing and has a fair trade label to ensure you're purchasing one of the best organic tea brands for you.
Health Benefits of Organic Tea
There are many health benefits of drinking tea, specifically organic tea. Let's dive into the benefits or organic tea and the best organic tea brands.
Firstly it's toxin-free. The problem with pesticides is a serious one that people all over the world have to face.
These harmful substances end up in our bodies, causing long term problems.
If you start having organic tea you will be able to effectively ward off these conditions as this variant is produced in a safe environment free of harmful pesticides.
It promotes digestive health. Your digestive health is quite important for your overall well-being.
So if you can find a way to enhance your digestive health, you will surely be able to see a great improvement in your overall health as well.
Organic tea will help to improve the activity of healthy bacteria in your gut.
Tea can also help you to relax and calm down because of theanine which is found in the beverage.
It also regulates blood sugar levels so you can see a significant improvement in your blood sugar levels if you combine tea with a healthy lifestyle.
Fair Trade
Fairtrade 'tea' refers to all teas which stem from the leaves and buds of the Camellia sinensis plant (tea).
Grown year-round, this is the source of all white tea, green tea, oolong tea, black tea, and pu'erh tea.
The bulk of global tea production takes place at large plantations. Workers often live on or near the estates where they work, and low wages and poor working conditions are prevalent.
Even when national minimum wages are met on a tea estate, there is still a considerable gap between that and living wages, and workers often rely on in-kind benefits.
Small-scale tea farmers often have very small plots and rely on nearby tea estates as their connection to the broader markets, meaning these producers have little leverage with which to improve their incomes.
Fairtrade recognizes these challenges in the tea sector and is committed to bringing about change for tea farmers and workers.

In summary when looking for organic tea also look out for fair trade tea as it's ethically sourced and ensures the livelihood of a lot of its farmers and growers.
3 Perfect Loose Leaf Organic Teas to Try
The Best Organic Tea Brands
If you want to be certain the tea you sip is truly organic, it's a good idea to find a brand – or a few – that are known for their all-natural teas.
Fortunately, great organic tea is easy to find as long as you know a little bit about the company, their tea-making process, and the contents of their products.
Check out the following brands, all of which are known to be fantastic organic tea brands that create delicious, good-for-you teas.
1. Numi Tea
The creators of Numi Tea strive to bring the best possible tea to tea enthusiasts everywhere – and they prize themselves on fostering health along with great-tasting tea.
The Numi Organic Tea range is USDA certified organic and uses Non-GMO tea bags and is sourced from the purest organic tea leaves, herbs, and flowers straight from nature.

Numi states that although many tea manufacturers use artificial or "natural" flavorings and fragrances to mask poor quality ingredients, creating intense, unnatural flavors that lack nutritional value.
The Numi tea company uses only pure ingredients, straight from nature. Real fruits, flowers, and spices impart nuanced, complex flavors that can't be re-created in a lab. No flavorings mean a truly clean, transparent label.
What you see on the ingredients list is what you get! Making Numi one of the best organic teas you can get.
The Numi tea company also has a range of caffeine-free products if you find you're susceptible to caffeine and want to try caffeine-free tea.
Numi is eco-friendly and has a wide range of health benefits in this organic tea brand.
The high quality and well-known quality products have made it an internally known best seller of USDA certified organic tea. 
There is a great range of Numi tea that can be purchased online.
2. Traditional Medicinals
At its heart, Traditional Medicinals tea is all about quality.
Every blend this brand creates is held to a high standard of quality, and the herbs are carefully chosen by trained herbalists to ensure the tea is pure, organic, and sustainable.
The creators at Traditional Medicinals develop their teas with the principles of organic plant-based wellness, hoping to inspire well-being in those who purchase their teas.

The creators at Traditional Medicinals develop their organic teas with the principles of organic plant-based wellness, hoping to inspire well-being in those who purchase their teas with fair trade certifications and certified organic statements.
This tea ticks all the organic tea boxes to ensure you get a great taste with all the added health benefits. 
The herbalists at Traditional Medicinals have carefully crafted over 50 high-quality herbal teas and products, categorized into wellness collections which include: detox, digestive, green, herbal, laxative, relaxation, seasonal, pre and postnatal, and more.
Each tea has medicinal benefits from energy-increasing properties to digestion and detox.

Traditional Medicines are in the business of change – changing lives, changing communities, and changing the quality of herbal remedies.
Sustainability serves at the heart of the Traditional Medicine ethos.
Not only do they seek out organically farmed or wild-collected herbs, but they also consider the long-term impact of doing business in the communities they source from.
By voluntarily conforming to strict Fair Trade or FairWild certification guidelines, they help create economic stability with fair compensation and regular jobs in the areas they collect from.
As a result, they are able to help preserve the culture of the local people, provide opportunities for future generations, and secure access to some of the finest quality plants on the planet for years to come.
Since their inception in 1974, we have infused sustainability into every aspect of our operations, from sourcing and packaging with eco-friendly packaging to distribution and voluntary certifications.
They are firm believers in sustainability and ethical practices and understand it's the right way to do business. 
There is a range of Traditional Medicinals Organic Teas to be found online, take a look. 
3. Rishi Tea
Founded on the passions of international cultures, worldwide culinary traditions, and herbology, Rishi Tea grew into the organic tea brand it is today based on its creator's desire to produce quality tea – true tea.
Even the name of this brand holds signs of its pure and organic nature, as Rishi means "seeker of truth."
All Rishi Tea products come from nature, not labs or processing plants, and the goal is to produce natural, organic, and healthy teas.
Rishi Tea was among the first to earn organic certification under the USDA's National Organic Program in November of 2002.
Rishi is dedicated to being an ethical and sustainable business combining with the farmers they work with overseas to our manufacturing conditions at home; they are steadfast in following a business code of ethics.
A conscious business is one that pays attention to both the raw materials and the human effort, recognizing it is the sum of these resources that creates a sustainable and resilient business.
The tea company believes that tea was originally a food and medicine long before it became a steeped beverage.
It is only natural that their tea practice draws inspiration from numerous disciplines, including third-wave coffee; cocktail mixology; sommeliers' enology; botanical apothecary; and the traditional culinary arts from global food cultures.
The Rishi brand believes that organic certified teas and herbs grown without the use of agrochemicals like pesticides and fertilizers are generally healthier for the environment, farmers, and tea drinkers alike.
Over 95% of the ingredients that they import are certified organic according to the USDA NOP standard. 
There is a great range of Rishi Tea that can be purchased online.
No matter which of these organic tea brands becomes your favorite, you'll be able to enjoy every cup of tea with the knowledge that what's in your cup is truly the best nature has to offer.
Free of any additives, unnatural flavoring, or otherwise dangerous products.
Organic tea should be as pure and natural as its environment to help you achieve wellness.
At the end of the day, if you're drinking quality tea, you'll just enjoy it that much better.
Whether you're looking for the best tea for headaches, tea to help avoid cramps or any other number of things that tea is used to help with –  keep it organic as much as possible.
Whether you're enjoying a cup of tea on a plane, train, or in your automobile, we hope you enjoy your choice of the best organic tea brands.
Happy Sipping!