Most popular tea in England you ask? It is English Breakfast, Early Grey, Green & White. Well Actually all tea varieties. The people of England love tea anytime of the tea, let's find out what, why & how…
The English are pretty serious about tea. After its introduction to Britain in the 17th century, the British took to tea like a duck to water, the London coffeehouses gradually replaced by the proliferating concept of the "Tea-room".
Taking tea in a Victorian tea-room involves a strict etiquette: never wave about your cup, or hold it when you aren't drinking from it, and the little finger, despite popular misconception, does not need to stick out – the fingers should remain at all times curled inwards.
While these uptight Victorian rituals may have relaxed in modern Britain, tea, and all it entails, remains a heated topic: there's the issue of preparation (to pour milk before water, or water before milk?)…and its contentious history (a healing remedy, aristocratic privilege, or working man's right?).
Down in the Southern colonial continent, we're perhaps a little more relaxed (or too busy debating coffee?).
So whether you take your tea in an oversized mug, or aspire to be an upright aristocrat (tea cup and saucer, dainty spoon to stir, and definitely no sign of a tea bag), let's take a trip together to the island of tea…

A Little Bit of Colonial Tea-History
"I did send for a cup of tea, of which I had never drunk before".
So said Samuel Pepys in 1660, when tea's popularity had grown so rapidly that it was sold in almost every street of London.
Pepys' first taste of this "China drink" would have been a green tea, advertised (by a coffeehouse in 1657) as an "excellent" tea, "by all physicians approved".
The popularity of tea was therefore initially ignited by its supposed health benefits, a drink "most wholesome", and able to preserve "perfect health until extreme Old Age" (a little optimistic, perhaps!).
In the early days, tea in the United Kingdom was expensive – six to ten times more expensive than coffee – and so unsurprisingly became a drink for the wealthy, especially the female aristocrats (who liked to gossip while sipping from their china cup).
However, after the British East India Company began to import tea from China in larger quantities, during the mid 18th century, the cup of tea eventually found its way into the hands of the people.
Though as a commodity that was once expensive, tea remained a symbol of respectability, and became for the British (and Irish), an important domestic ritual, performed daily between families, friends and colleagues.
The Most Popular Tea in England
It can't be denied that the Brits still have a love affair with black tea; for most, nothing can beat a posh Earl Grey, a solid Tetley or a nostalgic English breakfast…but other teas are beginning to find their way into Britain: the green, first introduced in the 1600's, is having a revival, as well as other "healthy" herbal and fruit infused teas (at least among the younger generations!).
Some Old British Favourites
The Ordinary Black Tea – The English Breakfast, Or "Builders Tea"
As an Amazon Associate, I earn a small amount from qualifying purchases.
Though first introduced to green tea, dear to the hearts of (most) Brits is the ordinary black.
One can't talk about tea and Britain without including the quintessential English breakfast – also known affectionately as the "builders tea".
This is not a teacup and saucer sort of tea! The English breakfast requires a sturdy old mug, lots of milk and sugar, and a couple of sweet "dunking" biscuits (a blasphemy to those uptight Victorians!).
As the name suggests, the English Breakfast tea is also traditionally accompanied with a full English breakfast meal, which typically includes sausages, bacon, eggs, black pudding, baked beans, tomatoes, mushrooms and toast…blimey!
A good ole' Yorkshire Tea
As an Amazon Associate, I earn a small amount from qualifying purchases.
Tea drinkers are probably quite familiar with the Yorkshire teas' distinctive red and green box, evoking rolling hills, quaint stone huts and lots of sheep.
And it's beginnings are not far from it; it was a tea with a distinctly domestic focus, specially blended for "Yorkshire people, and Yorkshire water-types".
Like most things, it has now spread around the world, and the company imports its tea leaves from varieties grown in Assam, Sri Lanka and Kenya.
Though true to its beginnings, the Taylors of Harrogate company retains a special "hard water" variety, blended to suit specific areas of England.
The producers of Yorkshire tea are one of the few remaining family tea and coffee merchants in the country, yet, proving its popularity with the British nation, it has become the most purchased tea brand in the United Kingdom.
The "Posh" Earl Grey
As an Amazon Associate, I earn a small amount from qualifying purchases.
There are a number of somewhat embroidered accounts of how Early Grey became a beloved English tea (it probably didn't involve a drowning boy); but it is believed to be named after Charles Grey, a British prime minister in the 1830's, who reputedly received it as a gift for ending the monopoly held by the East India Company on trade between Britain and China.
While the Grey falls well short of the English breakfast in popularity, considered by many Brits as a "posh" sort of tea (and consumed in London more than anywhere else), it is a tea strongly associated with the British culture of tea drinking.
Like most of the Brits favourite teas, Earl Grey is a black tea blend, which gets its distinctive flavor by adding bergamot oil; either by coating or spraying the black tea leaves with bergamot essential oils (producing a stronger flavor), or adding dried bergamot orange rinds to the leaves, infusing with flavor as the tea brews.
There are also a number of other "varieties" of Earl Grey, the most well-known perhaps being "Lady Grey" (his wife will be happy to know she didn't miss out), a black tea which is commonly flavored with either cornflower or Seville oranges.
The Occasional Darjeeling
As an Amazon Associate, I earn a small amount from qualifying purchases.
Darjeeling is often referred to as the "Champagne of teas", its unique flavour coming from its geographical location on the rolling hillsides of the eastern Himalayas.
Though the Darjeeling estate is now managed by local Indians, like many teas, the Darjeeling tea plantation has a close history with England, the first tea plant planted by Archibald Campbell, who worked for the East India Company.
Depending on which "flush" is purchased, the tea varies considerably in taste: the first flush occurs when the leaves are picked just after the winter hibernation, creating a Darjeeling with delicate flavors and a subtle suggestion of fruit, while the second flush teas are stronger and fuller in flavor, with a rich muscatel background taste.
Most Popular Tea in England –The Healthy Herbals
Return to The Green Tea
The brits are for the most part stubbornly attached to the leaves of the camellia sinensis…if they have to drink something healthy, then they'll at least make sure it comes from a proper tea plant, and not some exotic herb.
With the rise of the health boom, green tea, which comes from the same plant as black tea, only it isn't oxidised, has therefore made a comeback in Britain as a popular healthy alternative, rich in antioxidants, and offering numerous health benefits.
So from Samuel Pepys' first sip of the medicinal green "tee", tea in the UK has come full circle!
New -Age Herbal Tea
Brits, at least those below 30, have become more adventurous in their tea-drinking, and while variations on the black tea still dominates, those new-age healthy herbals are finding their way into some British tea cupboards.
Though the older members of the population are largely resistant to any tea that can't be drunk with milk, among the 18-24 year olds, 39% drink herbal tea, and 26% fruity brews.
The Best Brands of British Tea
In our list of the best British teas, we've included some of the most quintessentially English brands (such as Twinings), as well as brands closer to home (such as Harney and Sons) who are also getting on the British tea-train. All of these brands make up the most popular tea in England contestants.
And for those young intrepid tea-drinkers out there, yes, we've also included a couple of the best British-made herbals…
(for more of our favourite English tea brands, you can also check out our related article, "Seven of the best English tea brands to brew up")
The Best British Comfort Tea
Twinings English Breakfast (Loose Leaf)
As an Amazon Associate, I earn a small amount from qualifying purchases.
The Twinings brand is perhaps the most well-known, and certainly the oldest, of all English tea brands.
It was founded by Thomas Twinings, who opened the Twinings Tea Shop at 216 the Strand, London, in 1706, and it is still there today, 315 years later!
The Twinings brand began to operate right from the beginning of Britain's burgeoning tea industry, so they've had a long history with tea, and plenty of time to perfect it.
This loose leaf tea is as good as it gets if you want an authentic British beverage: as well as its excellent flavor, which is fresh, full, and not at all bitter, it comes in a lovely tin box with minimal packaging.
On a cold winter morning, it's perfect with milk and a touch of sugar (and in a big mug you can wrap your hands around. Forget the saucer.); or you can go without milk or sugar, and add a squeeze of lemon instead for a bit of zing.
A Tea That's English To The Bone
Taylors of Harrogate Yorkshire Tea (Tea Bags)
As an Amazon Associate, I earn a small amount from qualifying purchases.
Yorkshire is a true British tea (rivalling Twinings, perhaps, for its Britishness), not for the fainthearted. After-all, after a long day herding sheep in Yorkshire's rolling hills, a herbal just won't cut it – you want to come home to something strong and hearty – to a dependable cup of Yorkshire tea.
And in true British fashion, it will be drunk with a generous dollop of cream, and sweetened with sugar.
There may be nothing posh about Yorkshire tea, but as a long-running family business, Taylors of Harrogate are committed to the quality and taste of their teas, and their Yorkshire blend will never let you down (and will also never run out…the box is mighty, with 240 tea bags).
So which is the most popular tea in England…
The Best "Posh" British Tea
Harney and Sons London Fog (Loose Leaf)
As an Amazon Associate, I earn a small amount from qualifying purchases.
The London Fog is a more modern variant of the Earl Grey, and is particularly popular in the pacific northwest and Canada's west coast.
It is essentially a combination of Earl Grey tea, some form of added flavouring, often vanilla, and steamed milk – a bit like a tea latte.
Harney and Sons London Fog is a loose tea (a tea bag option is also available) with a spectacular aroma, and when steeped has lovely notes of vanilla and lavender.
Oh, and the tin box, with a silhouetted Big Ben to one side, is also quite gorgeous.
With the added milk and sweetness, this is the ideal tea for walking through a foggy London morning, or cosying up in front of fire with a book in hand and a cat at your feet…
Or, if you feel like something lighter, it also tastes great just as it is.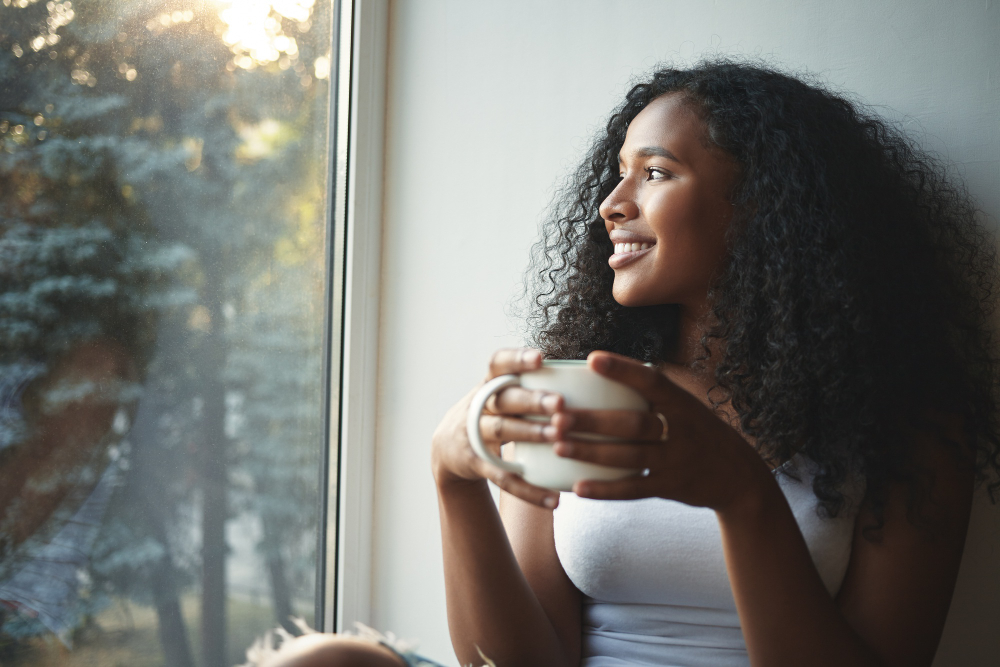 A Herbal Tea For the New-Age Brit
Pukka Herbal Detox Tea (Tea Bags)
As an Amazon Associate, I earn a small amount from qualifying purchases.
The UK herbal tea brand Pukka is one of the most popular English tea brands & is at the forefront of sustainable and ethical tea-production: they are Fair for Life Certified, donate 1% of their revenue to environmental and social causes, source only organic ingredients, and from 2019, have become carbon neutral.
They also make a wide variety of delicious herbal blends, and the Detox is one of our favourites.
It is a soothing, restorative blend of organic aniseed, fennel and cardamom, and of course is naturally caffeine free.
If you like liquorice flavor (and if you don't like liquorice, perhaps look elsewhere!), this is the perfect herbal tea, each mouthful finishing with a surprising but not unpleasant hit of sweet aniseed.
The Pukka Detox includes a case of three boxes, each containing 20 individually wrapped tea bags.
Celestial Seasonings Rooibos (Tea Bags)
As an Amazon Associate, I earn a small amount from qualifying purchases.
Though loyal to their culture of black tea and milk, tea-makers in Britain are not unwilling to look around the world for new kinds of teas, and are conscious of the recent boom in drinking herbal teas for their mental and physical health benefits.
Rooibos, pronounced "Roy-boss", and meaning "red bush", is a herbal caffeine-free drink common to South Africa, but which is now readily consumed in many other parts of the world, including Britain (where it is commonly known as redbush tea).
If you've never tried Rooibos, it turns a dark reddish-brown colour when steeped, and has a very distinctive earthy flavor, to which milk and sugar may or may not be added.
Celestial Seasonings Rooibos adds a pleasant twist of vanilla flavour to their tea, subtle enough that it doesn't obscure the unique taste of the tea.
Admittedly, rooibos can be an acquired taste!…but as far as herbals go, this tea is not too dissimilar from a regular black tea, and if you're looking for something naturally caffeine-free, the Celestial Seasonings Rooibos is definitely worth a try.
Most Popular English Tea – Conclusion
According to the UK Tea & Infusions Association, the people in Britain drink over 100,000,000 cups of tea every single day!
Drinking tea is what the British do…kettles whistling, the clink of china, the gurgle of water from a tea-pot, the slosh of milk and clatter of spoons in sugar, the crunch of biscuits…ahh, the glorious sounds of an English tea-party!
The most popular tea in Britain is your typical black tea, but they sure enjoy all other varities too.
We hope that you've enjoyed our own little party, and that your next cup of tea will make the English proud: sweet, creamy, and with bits of soggy biscuit left at the bottom.
Happy Sipping!