What is a "Tea Maker"?
A "Tea Maker" as the title suggests is a device used to make Tea, it might be a simple kettle or a more complicated urn and it might be for personal use or for the office but the outcome is the same; it makes a nice, hot cup of tea. 
Choosing a tea maker is almost as important as selecting the tea itself.
If you want to drink loose leaf tea or make a bigger batch of your favorite tea bag brew, we have reviewed the perfect tea makers for you.
Ranging from standard tea pots to large scale industrial tea makers, technological advancements have broughts us exciting new ways to make a cuppa. 
Most tea makers are similar to kettles, but you can also get ones closer to a jug, perfect for making iced tea.
Make sure to carefully consider what type of tea you drink before purchasing, as it is important to invest in a tea maker you will actually use, rather than a funky device that just gathers dust. 
Before You Buy a Tea Maker
Materials
What your tea maker is made of will vary depending on the type you go for. Tea pots are the most versatile, often available in ceramics, glass, or metal.
If you want an electrical device, you can usually get them in metal and glass. You can also get personal tea makers made from plastic.
If your device will be transported a lot, then getting a stronger one made from metal or plastic may be a good idea. 
Size
There are massive size differences across our tea makers, with some designed to make a cup and others to cater to a commercial enterprise.
If you're only going to be making a personal brew, then choosing a smaller tea maker is the best way to go, as it will take less time and minimise waste.
If you are making an iced tea, however, getting a larger jug may be ideal, as you can keep it in the fridge to have a cup whenever you fancy or to offer guests when they come over.
Cleaning
Not all tea makers are dishwasher proof, so it's important to check this before you try to wash it.
No matter what you're using the tea maker for, they will all need regular cleaning, so you should go for an option with an easy-to-access opening.
Make sure jugs dry properly between uses to help prevent the build up of bacteria.
Functionality
While the fancy, high tech tea makers might look exciting, let's not reinvent the wheel. If you don't need lots of different functions, then it may be best to choose a simple tea maker.
Think about how much technology you use in your day to day life before deciding to purchase a bluetooth tea maker. 
Speed
The time needed to brew a cuppa usually depends on the type of tea you get.
Certain electrical tea makers will take longer to heat up than others, although the differences are likely minimal.
Most variation in heating time will depend on how much water you are trying to heat up.
Pouring
There is a lot of variation in tea maker pouring.
Simple jugs or pots will have a spout for you to tip into your cup, while commercial machines may have buttons you can press to allow a stream of tea to pour into a cup below.
If you have problems lifting objects or pouring neatly, it is worth considering how well you'll be able to pour your brew.
Price
Depending on how much you want to spend, there are a lot of fancy tea makers on the market.
From beautifully decorated teapots to elaborate machines, there are plenty of expensive options.
However, tea makers can also be very affordable, with a simple tea maker costing less than $30. 
Reviews
If a product has thousands of 5 star reviews, there's usually a reason. The same applies to negative reviews. All the options shared in this guide are well reviewed and popular tea makers.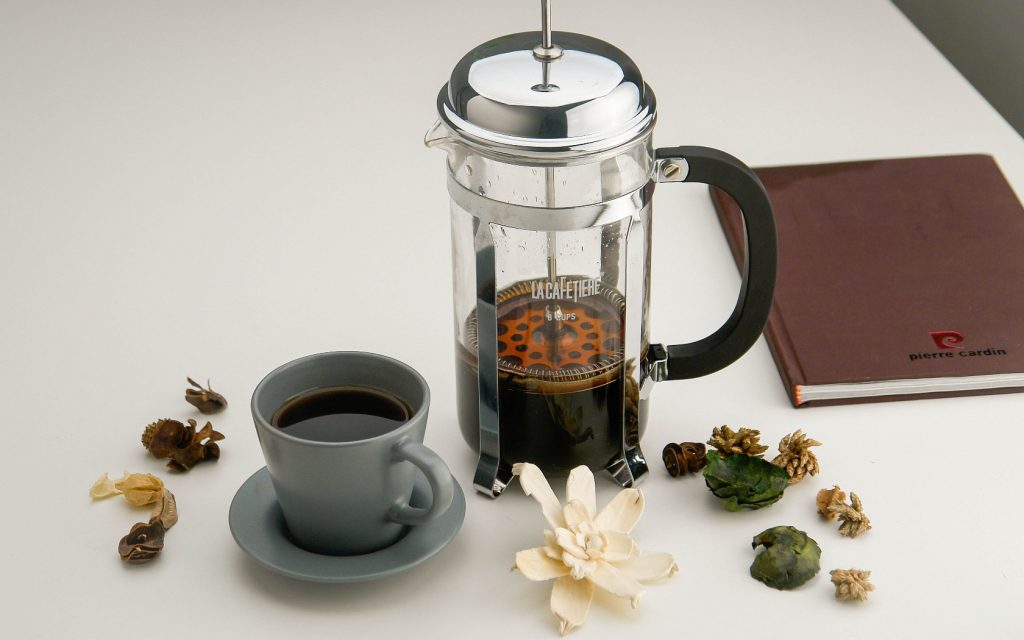 Best Tea Makers
House Again Tea Ball Infuser and Cooking Infuser
If you just want a simple way to make a cuppa, then this is the infuser for you. Made out of stainless steel and dishwashable, this sturdy device makes brewing loose leaf teas easy.
The strainer comes with a saucer so that you can bring your tea with you as it infuses, then have somewhere clean to place the stainer when it is ready to drink.
The screw-on lid provides a tight seal, making sure you don't get little bits of leaf floating in your tea. This tea maker will fit in most mugs or small tea jugs, but is better suited to single serves.
Materials:
Food-grade 18/8 Stainless Steel.
Price: $9
Pros:
Convenient
Affordable
Easy to use
Comes with saucer for placing strainer on
Dishwashable
Has chain to make it easy to remove
Cons:
Only suitable for small servings
Will be hot to handle after use
Adagio Teas ingenui – TEA – Dispensing Teapot
Whether you're in the office or on the road, this bottom dispensing tea maker is for you! I prefer using these over regular tea pots, because they conveniently sit on top of your cup and you don't have to worry about spilling tea when pouring the pot.
Simply put your leaves in the pot, add water, then press the dispense button when it is ready to drink.
This model holds 16oz of tea, but there is also a 28oz model available for those looking to brew a bigger pot.
Materials:
Price: $20
Pros:
Convenient design
Value for money
Easy to use
Dishwashable
Available in a larger size as well
Cons:
More suitable for small servings
Teabloom Stovetop and Microwave Safe Glass Teapot
Described as the "little black dress" of teapots, this tea maker is perfect for anyone looking to make some tea in an elegant pot.
These handcrafted glass teapots are safe for the stovetop, microwave or dishwasher, making it as easy to clean as it is to use.
Holding a great 40oz, this pot is perfect for entertaining guests or brewing a few cups for yourself.
Materials:
Price: $25
Pros:
One Year warranty
Easy to use
Elegant design
Large capacity
Stovetop, dishwasher and microwave safe
Cons:
May be too large for single serve
Electric Glass Kettle, Smart Tea Maker with Temperature Control
For regular tea drinkers, this kettle is a dream come true! Not only can you boil 57oz in less than 6 minutes, but you can also brew the perfect pot of tea at the same time.
This kettle has 6 intuitive buttons, allowing you to select the perfect temperature for the type of tea you are making or keep the kettle warm for 60 minutes after boiling.
The convenient design allows you to tuck the cord under its swivel base, and take apart the filter and lid for easy cleaning.
Materials:
Price: $55
Pros:
Convenient design
Great value
Specialised temperature settings
Easy to use
Automatic shut off
Keep warm setting
Large size
Cons:
May be too big for single serves
Needs electricity
Takeya Iced Tea Maker with Patented Flash Chill Technology
Who doesn't love a glass of iced tea in the summer? This tea maker is perfect to help you beat the heat and stay hydrated.
All you need to do is brew some fresh tea with the inbuilt infuser, then add ice and use the flash chill technology to turn it to iced tea in 30 seconds.
This jug holds 64oz, making it perfect to share with your family and friends or keep tucked in the fridge to drink throughout the day. It is also dishwasher safe and comes apart easily, making it convenient to clean. 
Materials:
Price: $30
Pros:
Easy to use
Flash chill technology
Airtight lid
Dishwasher safe
Shatterproof
Fits well in fridges
Large capacity
Cons:
May be too large for single serve
Needs ice
Spout is quite wide, so you should pour it over the sink.
Mr. Coffee 2-Quart Iced Tea and Iced Coffee Maker
This is a fun addition to any iced tea lover's kitchen.
The Mr Coffee tea maker gives you cafe quality iced tea in a matter of minutes. Whether you use tea bags, loose leaf tea, or like to infuse your tea with fruit, this tea maker is for you.
All you need to do is add your ice, water and ingredients, select your brew strength, then leave it to brew.
The machine automatically shuts off after your 64oz have finished brewing, making it safer and more convenient.
The lid and pitcher can be washed in your dishwasher, making it easy to clean and use everyday.
Materials:
Price: $50
Pros:
Convenient design
Easy to use
Large size
Recipes included
Cons:
May be too big for single serves
Needs electricity
Needs ice
Hamilton Beach Coffee Urn and Hot Beverage Dispenser
For those seeking to make tea on a much larger scale, the Hamilton Beach dispenser is perfect.
This dispenser quickly boils water and has an inbuilt filter to let you brew tea directly in the dispenser.
It lets you make between 15-45 cups of tea in 28 minutes, then keeps your tea hot and ready to drink afterwards.
This tea maker is also convenient for pouring, as you only need to press against the lever to fill your cup. If you have crowds of tea lovers to keep happy, this is the one for you!
Materials:
Price: $70
Pros:
Ideal for commercial use
Easy to operate
Large size
Fast brewing
Keeps tea hot
Press pour function
Indicator light when ready
Heat resistant handles
Cons:
May be too big for needed serves
Needs electricity
Short power cord that doesn't detach from the pot
Frequently Asked Questions
Which is the Best Brand of Tea Maker?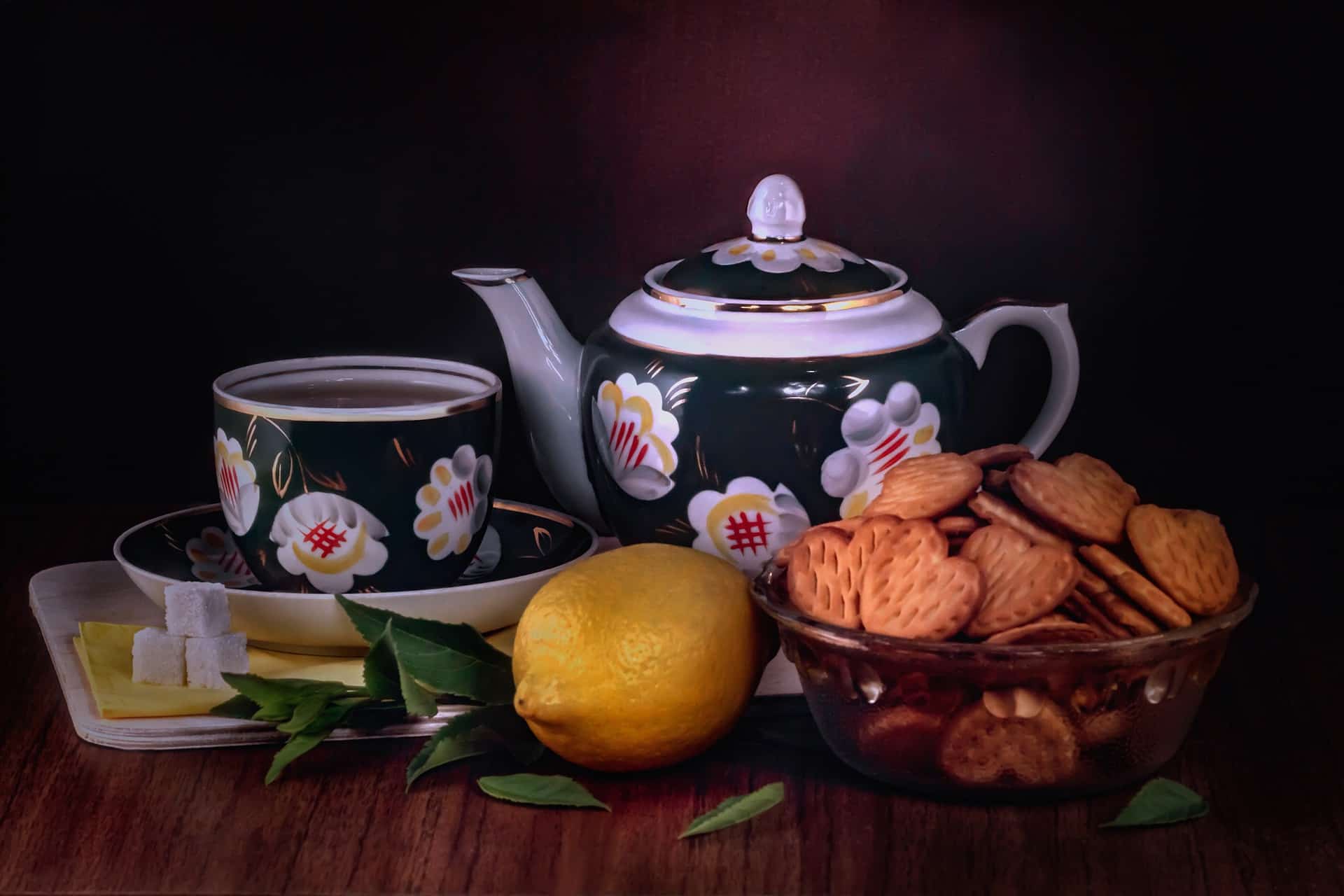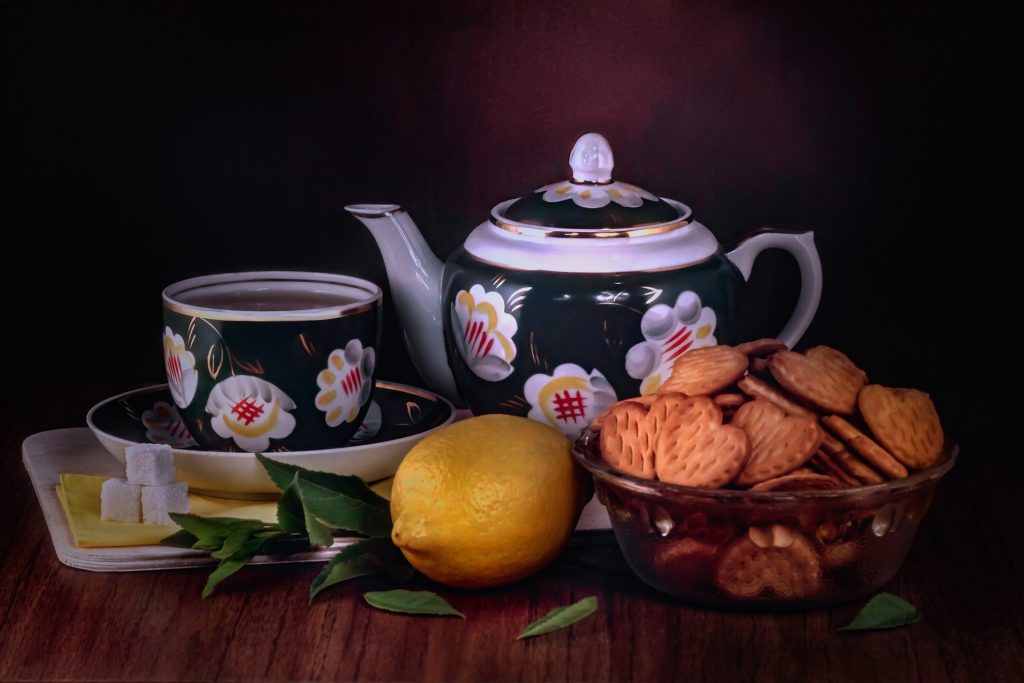 When looking for a tea maker, it is more important to check the functionality and reviews of the device rather than its brand.
What type of tea you want and how well it works are much more important to consider rather than what brand it is.
You can get equally good tea makers from tea companies as from homeware brands, as they are often produced in the same factories.
Is Electric or Stovetop Better?
Stovetop tea makers are not particularly common these days.
Choosing an electric or non-powered tea maker will give you more options. However, you can get stovetop kettles or teapots that do a great job brewing your cuppas.
What's the Best Tea Maker For My Office?
If you're in an office, having a House Again Tea Ball Infuser and Cooking Infuser or Adagio Teas ingenui – TEA Bottom-Dispensing Teapot would be ideal for personal use.
Both of these models are power-fee and compact in design.
However, if you want to cater to the whole office, a large capacity machine like the Mr. Coffee 2-Quart Iced Tea and Iced Coffee Maker or Hamilton Beach Coffee Urn and Hot Beverage Dispenser would be a better bet. 
Is Loose Leaf or Tea Bags Better for a Tea Maker?
Most tea makers will work for eiter loose leaf or tea bags.
It is nice to take advantage of the inbuilt filters in most tea makers, so I would recommend trying out some loose leaf teas in your new tea maker.
Last update on 2022-01-26 / Affiliate links / Images from Amazon Product Advertising API