What Is Jasmine Tea?
Traditionally, Jasmine tea is made from Green Tea leaves with Jasmine Blossoms. This brew became infused with the scent and flavor of the flowers, creating a light and refreshing drink.
Jasmine Tea was then often rolled into tight balls, known as pearls, allowing the infused leaves to unfurl beautifully when added to hot water.
Some cheaper jasmine teas gain their flavor from spraying green tea leaves with jasmine oil, but many teas are still made with the traditional infusion method.
If you don't want some green tea, there are other great jasmine tea options for you. Not only is jasmine white tea available for a fresh brew with minimal caffeine, but there's even black tea infused with jasmine if you need a full caffeine hit.
Decaffeinated jasmine teas and herbal mixes are also available, if you want the benefits without the buzz. Check out our top picks to find the best jasmine tea for you.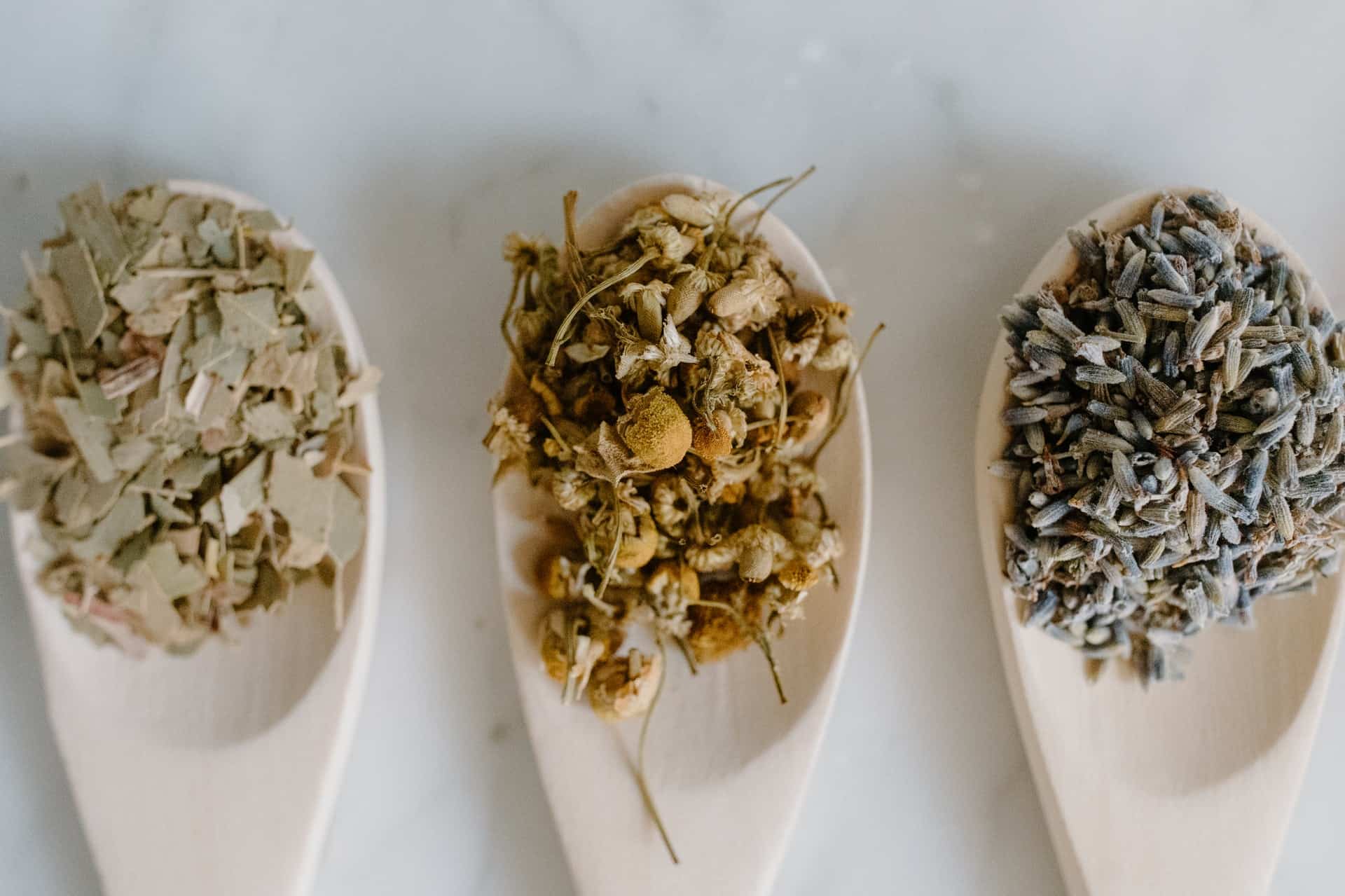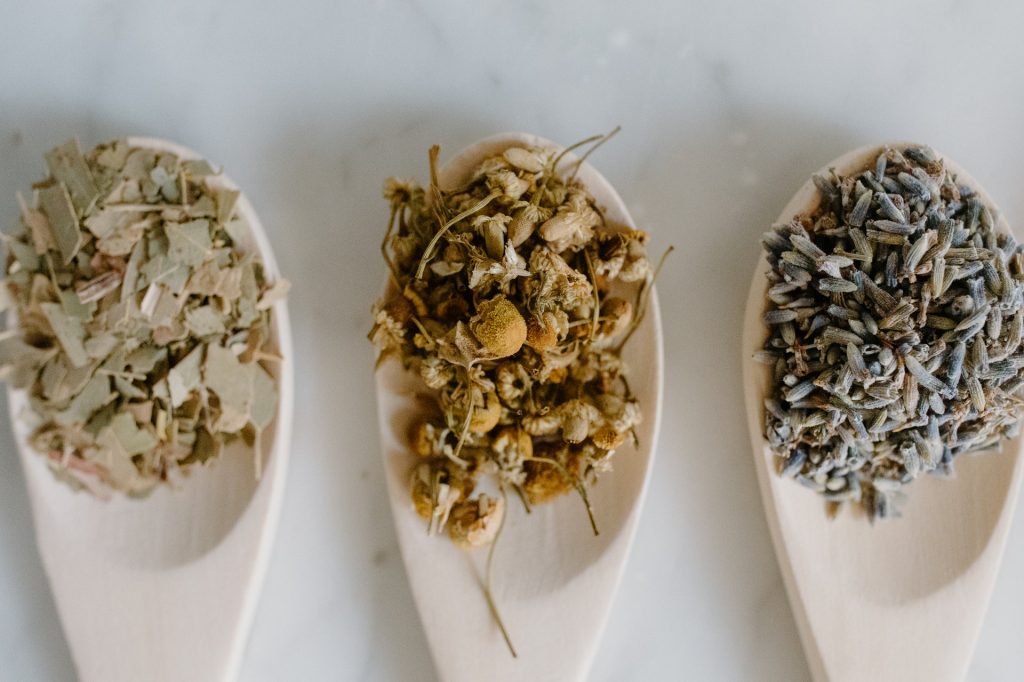 Before You Buy Jasmine Tea
Ingredients
Checking the ingredients in your Jasmine Tea blends is vital to ensure you get an enjoyable drink with the right caffeine levels.
The box or bag should always list its contents and say whether or not there are tea leaves in it.
These leaves will typically be green, but you can also get blends with black or white leaves in them.
It is also useful to see whether the tea contains jasmine or is infused/ scented with it. Having actual jasmine flowers in the tea will increase the health benefits of the brew, as well as strengthening the flavor.
Caffeine Levels
Black jasmine teas will have the largest amount of caffeine, followed by green tea and then white tea. If you don't want any caffeine in your tea, buy a decaffeinated tea or a herbal blend that doesn't contain any actual tea leaves.
Ethics
The tea industry has been getting a lot better in recent years, regarding the ethics of their production.
It is important to see if the teas you are buying were farmed and produced in good working conditions, with mindfulness of the environmental impact of their manufacturing.
Companies will typically boast if they are part of groups like the Ethical Trade Partnership or use sustainable resources, making it easy to check if this is important to you.
Brewing Methods
It is vital that you consider how you plan on brewing your tea before you buy it. If you don't have a tea strainer, make sure that your purchase is in tea bags rather than the loose leaf variety.
While loose leaf teas often have stronger flavors as the leaves haven't been cut up as much, there are great blends available in both formats, depending on your needs.
Quality
Traditional jasmine tea blends are often carefully handmade, due to the care required in the process.
Such teas will advertize themselves as hand picked during a short window of time and share the location of their farms to inform customers of the flavor of tea leaves being cultivated.
Quantity
With fancier teas, quality is better than quantity.
However, it is important that you consider the weight of the tea or how many tea bags you are purchasing. Getting value for your money and not running out of tea too quickly are top priorities.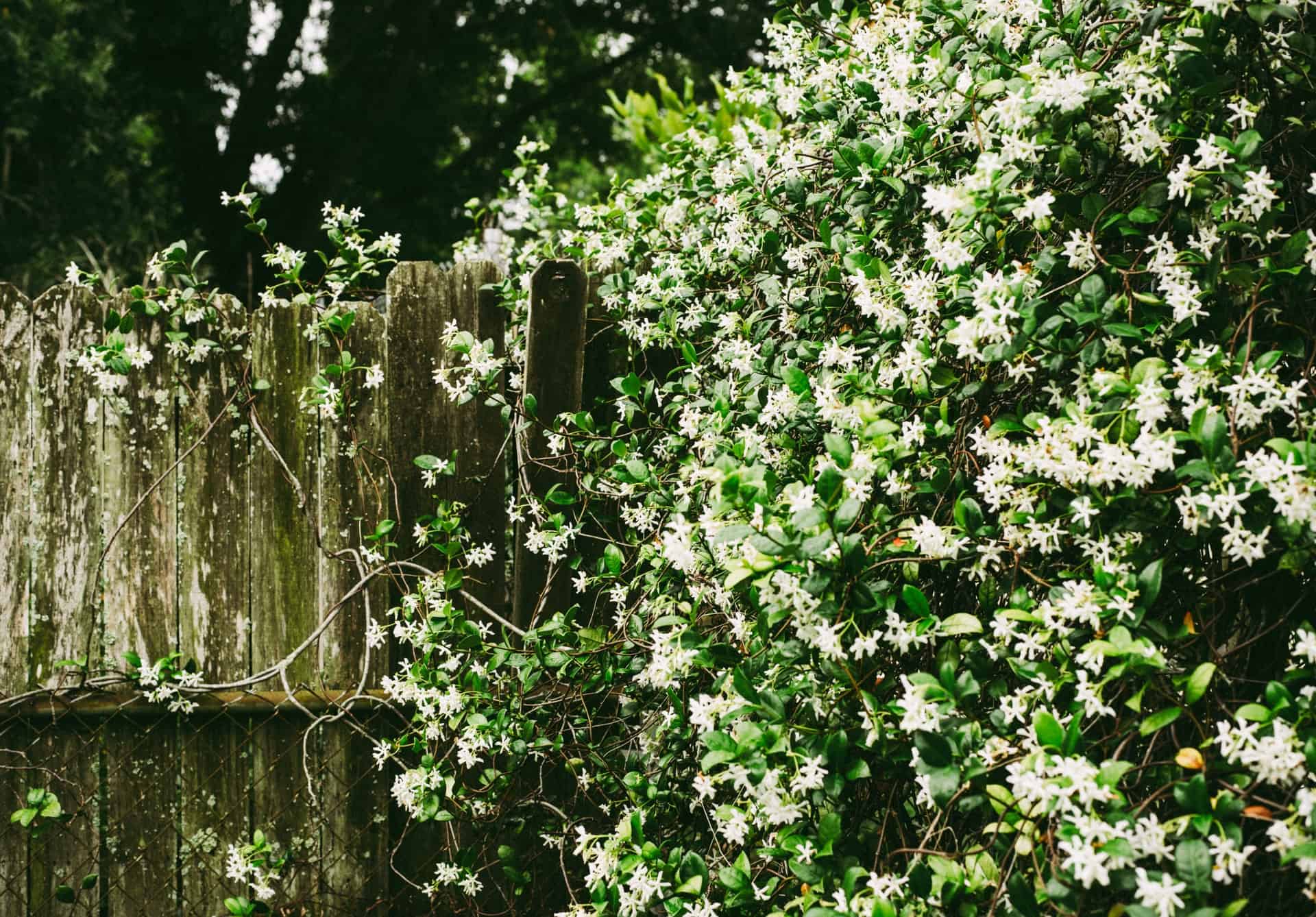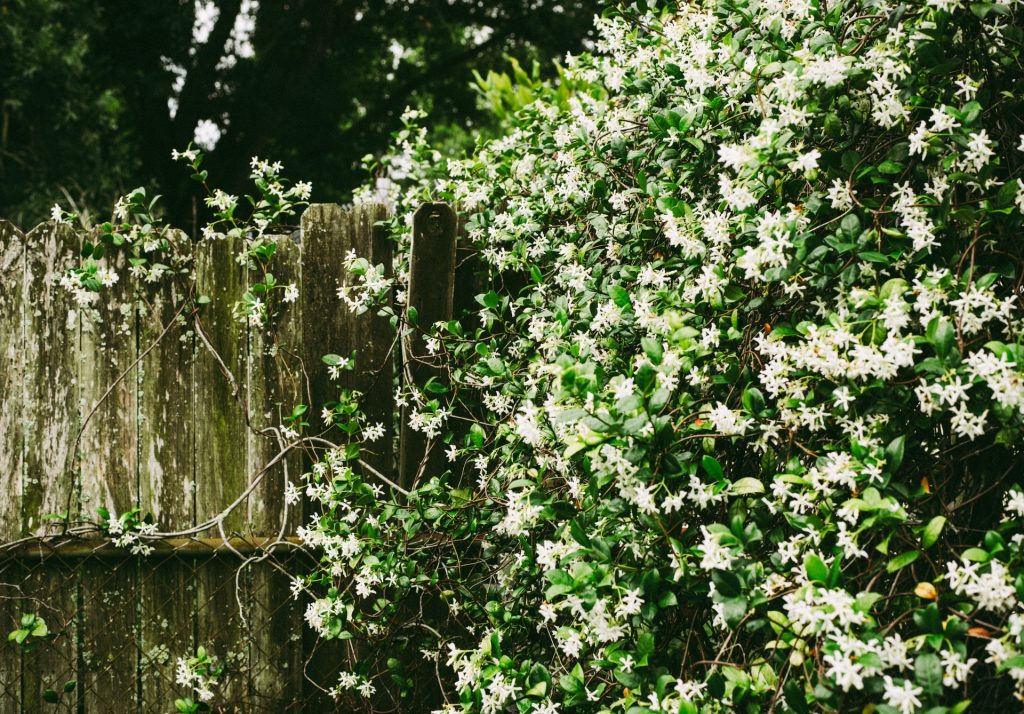 The Tao of Tea Hand Rolled Jasmine Pearls Green Tea
This tea is fancy! With hand rolled pearls of green tea scented with fresh jasmine petals, this jasmine tea provides a smooth and bold flavor.
The flavor of the fresh green tea is perfectly balanced by the bold jasmine aroma that has been repeatedly heat infused into the pearls.
As a loose leaf tea, you will need to use a strainer to brew a cup of this, and the container should yield around 100 cups. Make sure you brew at 175 degrees for the best results.
Ingredients
Green tea leaves
Jasmine flowers
Price: $20/3oz
Pros:
Good value for money
High quality tea
Bold jasmine flavor
Light caffeine
Minimal waste with loose leaf tea
Cons:
Needs a tea strainer
Production ethics are unknown
Can't be brewed with typical boiling water
Contains caffeine
Sunflower Jasmine Tea
Sunflower tea is to Chinese families what Twinings is to English households.
This jasmine tea is a great everyday option if you want to enjoy a strong and reliable brew each day.
While this is also a loose leaf tea, it doesn't use rolled tea pearls, meaning it is easier to accidentally make a bitter cup of jasmine tea with this option.
Make sure you brew at or below 175 degrees for a couple of minutes for the best results.
Ingredients:
Green tea leaves
Jasmine flowers
Price: $18/1LB
Pros:
Great value for money
Strong flavor
Light caffeine
Container to seal freshness
Authentic Chinese tea
Minimal waste with loose leaf tea
Cons:
Needs a tea strainer
Production ethics are unknown
Can't be brewed with typical boiling water
Can become bitter
Contains caffeine
The Republic of Tea Asian Jasmine White Tea
Being very low in caffeine and high in antioxidants, this white jasmine tea is a great alternative for those who want the best jasmine tea with very little caffeination.
The Republic of Tea blend is naturally flavored with jasmine flowers, providing a sweet and subtle flavor. These white tea leaves are extremely rare, only being picked for two days per year in the Fujian mountains.
Ingredients:
Price:  $17/ 50 bags
Pros:
Climate friendly company
Tea bags for convenience
Limited caffeine
High in antioxidants
Smooth flavor
Good value price
Cons:
Work ethics are unknown
Contains a small amount of caffeine
Subtle flavor
Ahmad Tea Loose Jasmine Black Tea
This jasmine black tea stems from four generations of family passion at the Ahmad Tea company.
Using high quality black tea, this brew will give you the smooth jasmine flavor with the full-bodied taste and caffeine kick of your usual black tea.
The company is part of the Ethical Trade Partnership and is committed to helping many different charitable causes. 
Ingredients:
Price: $16/16oz
Pros:
Ethical company
Good value for money
Strong flavor
High in caffeine
Minimal waste with loose leaf tea
Cons:
Needs a tea strainer
High in caffeine
Celestial Seasonings Sleepytime Lemon Jasmine Green Tea
If you've been looking for a jasmine tea that won't keep you up at night, Celestial Seasonings is here to help!
This lemon and jasmine herbal blend contains decaffeinated green tea and chamomile, making it a perfect bedtime brew.
The all natural ingredients are sustainably sourced and packaged to reduce waste.
With added vitamin C, this jasmine tea is a great winter treat to keep your body healthy and happy.
Ingredients:
Chamomile,
Decaffeinated green tea leaves
Spearmint
Lemongrass
Natural flavors including lemon and jasmine
Tilia flowers
Hawthorn
Orange blossoms
Vitamin C
Rosebuds
Price: $8/20 tea bags
Pros:
Sustainable company and packaging
Tea bags for convenience
No caffeine
High in antioxidants and vitamin C
Good value price
Relaxing herbal blend
Cons:
Work ethics are unknown
No caffeine
Remore Osenai Jasmine Herbal Flower Tea
If you've been looking for pure jasmine tea, then this is the one for you.
Osenai lists its uses for everything from drink making to soap production, as these high quality buds are ideal for adding jasmine scent or flavor to almost anything.
However, as these dried flowers only have a very mild aroma, it is recommended that they are included in a blend with other tea leaves or herbs to add flavor. 
Ingredients:
Price:  $30/3.5oz
Pros:
No caffeine
Minimal waste with loose leaf tea
Pure jasmine flowers
Cons:
Needs a tea strainer
No caffeine
Very weak flavor
Frequently Asked Questions
What is the Best Brand of Jasmine Tea?
While Sunshine is the best brand of jasmine tea if you want a reliable, everyday brew, there are also great alternative brands that offer high quality jasmine teas in a range of forms.
Depending on whether you want black tea or caffeine free, there are brands that will cater to your needs.
Which is Better, Green Tea or Jasmine Tea?
Most jasmine tea is green tea. Even if it doesn't say on the front of the box, by checking the ingredients list, you'll see green tea leaves are a staple ingredient of jasmine tea blends.
While our guide takes you through a variety of different jasmine teas, most of the best quality jasmine teas will be green tea, as these have a stronger flavor than drinking the dried flower buds alone.
What is the Best Time to Drink Jasmine Tea?
If you are drinking caffeinated jasmine tea, then it is best to have your last cup before late afternoon.
Luckily, herbal blends or decaffeinated teas mean that you can have a cup as late as you want without fear of being kept up all night.
Is it OK to Drink Jasmine Tea Before Bed?
If your jasmine tea is decaffeinated or contains no tea leaves, then it is fine to drink before bed. 
Final Thoughts
We recommend Sunflower Jasmine Tea as a great staple for anyone looking to enjoy some jasmine tea.
This green tea blend balances a strong flavor with smooth taste and is popular around the world for a reason.
However, if you're not a fan of green tea or need a caffeine free alternative, the rest of the blends in our guide will provide you with a high quality jasmine tea to suit your needs.
Last update on 2022-01-27 / Affiliate links / Images from Amazon Product Advertising API