Twisted Tea, anyone? Booze up your hot summer days with the original hard tea!
It's official: summer is here, and we're about to experience some scorching temperatures. So, make sure you're ready to beat the heat!
There's nothing like a cold glass or bottle of twisted tea.
If you need a new summertime refreshment, we've got you. We're all about the goodness of tea here.
But why not add some liquor to the pitcher? Yup, you read that right.
Twisted Tea takes the game to another level. It's refreshing, exciting, tasty, and buzzed. And we've done all the research, so you don't have to. Today, we talk all about the ever-so-raved Twisted Tea. From its flavors, caloric content, ABV, and more — we break it down for you. Let's begin!
What Is Twisted Tea?
Simply put, it's iced tea with a twist. Well, an alcoholic twist.
The seltzer craze is definitely here to stay. Plus, the ready-to-drink market is also expanding at a rapid pace. Hard tea is a reliable bet that lies between these categories.
According to VinePair, hard tea purchases have surged significantly over the past year. And as per Drizzly's Bevalc data, there was a staggering 42% growth in hard tea in 2020.
In fact, its category surpassed its other alcoholic alternatives in sales, it tallied more than $582 million!
Enter: Twisted Tea, arguably the first-ever brand to introduce hard tea to the market.
Founded by the Boston Beer Company, Twisted Tea is a subsidiary of the brewer.
The company is also well-known for its iconic Samuel Adams Boston Lager, and they're also one of the driving forces of the craft brew revolution.
They aimed to create an iced tea that combined our favorite tastes with something new. They experimented to find the optimum blends and tastes.
Lo and behold, the brand was born in 2001. Their first product was a sweet tea with a lemon twist.
But, today, they've broadened their flavors and product offerings. Twisted Tea combines beer malt, freshly brewed tea, and other natural flavors.
The ready-to-drink hard tea beverage was (and still is) truly a big hit.
Twisted Tea Flavors
Currently, Twisted Tea has 9 delicious flavors you can choose from. Here's a breakdown of all of them:
Original Twisted Tea
You can't go wrong with the classics. This is what started it all. As a lot of people like to call it "the King of Hard Teas". The Twisted Tea Original is a delightful blend of freshly brewed real tea. It's paired and infused with lemon flavors. It's tasty, fresh, and buzzed! The Original Twisted Tea comes in the following packaging:
12OZ BOTTLES: 6-pack and 12-pack
Have a can for yourself or share a pack with friends!
Half & Half Twisted Tea
What can be more refreshing than a cool lemonade on a hot summer day? This Twisted Tea variant takes lemonade up a notch with an alcoholic twist.
Half & Half blends your traditional tastes of lemonade and iced tea with an additional kick. This way, you don't have to decide between the two!
You can find the Half & Half in these packaging varieties:
12OZ BOTTLES: 6-pack and 12-pack
Plus, it's always available. Be refreshed (and a little buzzed) any time!
Sweet Cherry Lime Twisted Tea
Care for a cherry on top? Cherries are the masters of balancing sweetness, tartness, and sourness.
It does it better than any other fruit. That's why it's one of the most popular fruit in cocktails.
This Twisted Tea takes you on a walk on the wild side.
Tart, sweet, and sour make up this Sweet Cherry Lime Twisted Tea.
This flavor pays homage to Boston's home team.
Catch it while you can, though.
The Sweet Cherry Lime is only a limited-edition flavor for New England. It only comes in these packaging too: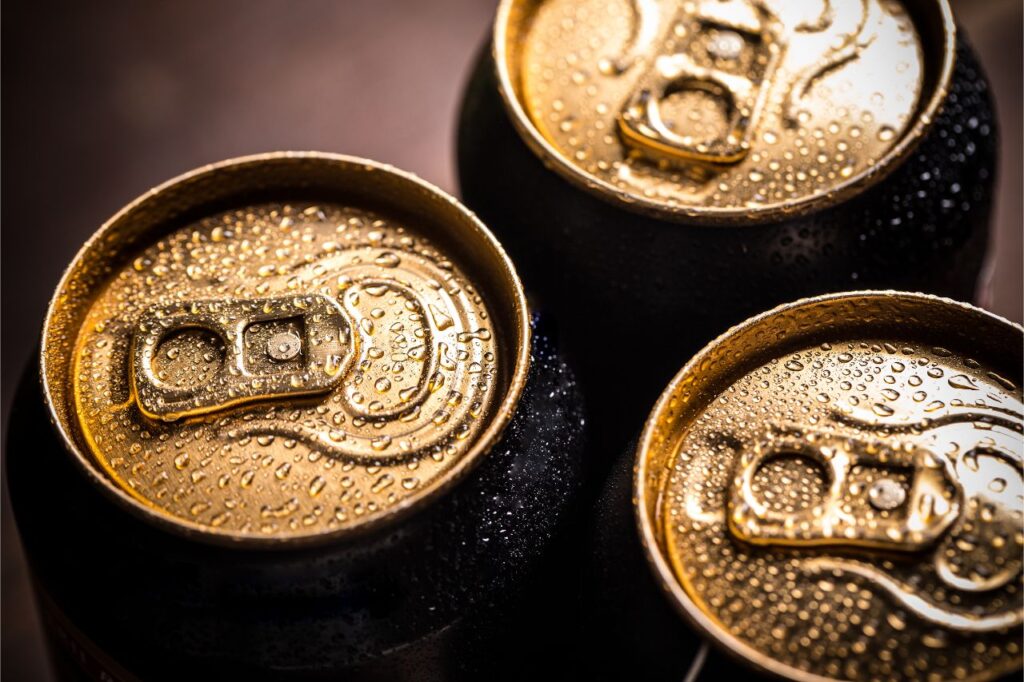 Blueberry Twisted Tea
Berries are the ultimate summer fruit.
Twisted Tea's blueberry takes everything you need in a hard tea for the summer.
It's refreshing, mildly sweet, and just the proper amount of spiked.
What more could you ask for? It's a terrific drink to start your morning beach trips!
You can even pair it with your afternoon al frescos. It is available in:
And you're lucky because it's available all year round!
Light Twisted Tea
Something lighter, perhaps? Don't worry; Twisted Tea has got something for you. The Light version of the Twisted Tea Original is available to keep the fun going all day.
It's always available, too! Stock up on this light spiked hard tea for days.
Peach Twisted Tea
Feeling peachy? Peach iced tea is hard to miss. But, a Twisted Tea peach flavor? You're in for a treat indeed. It is an excellent RTD hard tea blends sweet peaches, tart tastes, and alcohol-tinged flavors.
The refreshing peach taste is best enjoyed in the summer.
But you can also enjoy this delicious beverage year-round.
Find it in these packaging variants:
Mango Twisted Tea
It's hard to beat the tropical sweetness of mango.
It's no surprise that this brightly colored fruit is ideal for spicing up drinks.
Add in a bit of booze? It's divine. And that's exactly how the Mango Twisted Tea will make you feel.
It's sunny, zingy, and refreshing.
Best to sip on hot summer days with friends. Grab it in a Single 14OZ can in a Twisted seller near you.
Raspberry Twisted Tea
Bright, tart, and sweet.
The Twisted Tea in Raspberry is sunshine in a bottle (or can).
It's an indulgence for your tastebuds.
Serve this on your next family Sunday BBQ and it will surely be a hit.
Stock up for the summer now! You can also find this variant in two packaging options:
Blackberry Twisted Tea
Last but not least, blackberry!
It's not the most popular fruit to use for drinks.
But a blackberry hard tea concoction is excellent. It might just be your new favorite.
Compared to raspberries, these are tarter, deeper, and somewhat darker.
This is a good drink to sip on regardless of what you're up to this summer.
This Twisted Tea flavor is currently only available in a single 14OZ can.
How Many Calories In Twisted Tea
People tend to drive away from mixed drinks because of their excessive sugar and caloric content.
However, Twisted Tea makes up only natural flavors and freshly brewed tea.
So, it may be lower than other drinks in the market.
Nevertheless, it's still a flavored and sweetened drink that contains sugar.
If you're curious to know more, here's a comparison table we made for you:
| | |
| --- | --- |
| Twisted Tea Style | Caloric Content |
| Original Twisted Tea (1 bottle, 12oz) | 194 calories |
| Half & Half Twisted Tea  (1 bottle, 12oz) | 215 calories |
| Peach Twisted Tea  (1 bottle, 12oz) | 220 calories |
| Raspberry Twisted Tea  (1 bottle, 12oz) | 209 calories |
| Light Twisted Tea  (1 bottle, 12oz) | 109 calories |
| Blackberry Twisted Tea  (1 bottle, 12oz) | 227 calories |
| Blueberry Twisted Tea (1 bottle, 12oz) | 205 calories |
| Mango Twisted Tea (1 bottle, 12oz) | 195 calories |
How Much Alcohol Is In Twisted Tea?
Before downing a slew of Twisted Teas, it's a good idea to educate yourself on the alcohol content of the beverage.
Knowing how many bottles are considered an excessive serving is also good. Moderation is the key here, well it is for any alcohol!
So, here's a table of the alcohol content of your favorite hard iced tea:
| | |
| --- | --- |
| Twisted Tea Style  | Alcohol ABV % |
| Original Twisted Tea | 5 % |
| Half & Half Twisted Tea  | 5 % |
| Peach Twisted Tea  | 5 % |
| Raspberry Twisted Tea | 5 % |
| Light Twisted Tea | 4 % |
| Blackberry Twisted Tea | 5 % |
| Blueberry Twisted Tea | 5 % |
| Mango Twisted Tea | 5 % |
Twisted Tea indicates ABV rather than the specific quantity of alcohol.
This is the typical basis for most alcoholic-based beverages. Most Twisted Teas flavors come in the same ABV%— which is 5%.
This percentage occurs regardless if it comes in a can or bottle. However, Twisted Tea Light, a low-alcohol variation, comes in 4% ABV.
Can You Get Drunk With Twisted Tea?
Now, you might be wondering: is it possible to get drunk from Twisted Teas?
The answer is yes.
Since it does contain alcohol content, you can get drunk from it. However, Twisted Teas have a lower alcohol content than vodka, brandy, or distilled spirits.
Because of this, you're unlikely to be drunk by drinking a can. Or, maybe even two.
However, if you keep downing them constantly, you will eventually succumb to inebriation.
This also depends on your alcoholic tolerance.
This brings us to the next question: how many is too much?
Honestly, there is no one-size-fits-all answer to this question.
Ultimately, it depends on the person drinking it. It depends on your weight, height, tolerance, and gender. It also depends on the situation.
Let's say, for example, you drink a can. However, you haven't eaten anything all day. In this case, you're more likely to get drunk faster compared to someone who has eaten.
It is best to grab a quick bite before consuming Twisted Tea. Or any alcoholic beverage, for that matter.
Another instance is the virtue of physical characteristics. A taller or heavier person can often handle more bottles or cans without becoming too tipsy.
But, these are just brief and surface-level instances.
A good rule of thumb is to set a limit for you. Let's say a maximum of three cans. Start with one, go with the pace, and see for yourself.
It's always a good idea to drink water in between drinks. This way, you get to speed up flushing alcohol better and increase hydration.
Of course, You Should Only Be Drinking Twisted Tea if you are above the Legal Drinking age too!
Side Effects of Twisted Tea
There are side effects if you drink too much, of course. If you consume too much Twisted Tea, you may get discomfort, vertigo, and nausea.
These can also come from other factors like an underlying sickness. So, make sure that you see a doctor if you are ill.
A hangover is also the most prevalent adverse effect of Twisted Tea.
Drinking too much alcohol the evening before may result in headaches and nausea the next day.
But, dehydration or even alcoholism can also cause this.
Major Disclaimer: Drink Responsibly
Let's face it: drinking can be a lot of fun. It gets even better when you have something tasty like Twisted Tea. It is so easy to overindulge, too.
But, of course, you should always drink responsibly. Injuries, accidents, shame, and long-term health concerns may result from excessive drinking. And no one wants that!
First and foremost, ensure you are at the right age to consume alcohol.
Next, always assess your consumption. Know your body and determine an appropriate level for you. Refer to the table above for the alcohol content too.
Click here to read more insights on alcohol usage.
Furthermore, consult your doctor before drinking under medication.
Drinking alcohol might alter how your body metabolizes some medicines.
As a result, your medicine may not function as intended. And even worse, it can make you ill.
What Is In Twisted Tea?
Twisted tea consists of fermented malts (primarily beer), freshly brewed tea leaves, sweeteners, and natural flavorings.
Its flavorings vary on the type of flavor. For instance, the original has lemon flavorings. On the other hand, blueberry contains blueberry flavorings.
Almost all their flavors consist of a 5% alcoholic content. The Light Twisted Tea, intended to be a lighter alcoholic variant, contains 4% alcoholic content.
However, Twisted Tea in Canada has vodka-based flavors, still with a 4-5% ABV. You can learn more about Twisted Tea Canada by clicking here.
A full breakdown of ingredients is listed on every can and bottle. So, you can check it out for more information.
Does Twisted Tea Contain Caffeine?
As we all know, tea leaves naturally contain caffeine.
So, you might be pondering if Twisted Tea contains caffeine too? And the answer is, yes! Twisted Tea is made with all the goodness of natural tea leaves.
They also claim to have no synthetic stimulants. So, you will get a caffeine kick from it too. For reference, Twisted Tea has less than 30 milligrams of caffeine for every 355-milliliter drink.
Coffee, on the other hand, has 100 milligrams per cup.
How Much Sugar Is In Twisted Tea?
Sugar is a primary ingredient in Twisted Tea. Its sugar content varies per flavor, but the range is 6-59 grams per 12-ounce can.
For reference, 24g of sugar can equal approximately ten small scoops. So, this might not be for you if you're trying to reduce your sugar intake.
You can also try the Light variant if you'd still like.
Here's a chart of the sugar content of each variant:
| | |
| --- | --- |
| Twisted Tea Style | Sugar Content (g) |
| Original Twisted Tea | 23.3 g |
| Half & Half Twisted Tea   | 26.6 g |
| Peach Twisted Tea | 28.3 g |
| Raspberry Twisted Tea | 28.3 g |
| Light Twisted Tea | 6.7 g |
| Blackberry Twisted Tea  | 59.4 g |
| Blueberry Twisted Tea | 23.6 g |
| Mango Twisted Tea | 43.4 g |
As shown in the figures above, Light Twisted Tea contains the lowest sugar content, with 6.7g.
On the other hand, Blackberry Twisted Tea is highest at 59.4g.
How Much Is A 12 Pack Of Twisted Tea?
This really depends on where you get it from.
It also varies from the kind of 12-pack you're getting. For instance, a Twisted Tea Variety Party Pack from Drizzly starts at $17.75.
On the other hand, it costs $19.19 for a 12-pack can at Instacart.
Where To Buy Twisted Tea?
We know what you might be thinking now; where can you get it? Since Twisted Tea is so well-loved all over the country, it's easily accessible!
As of the moment, Twisted Tea does not deliver just yet. But, you can find Twisted Tea in over 81 locations.
You can grab cans and bottles from them. Find a location near you by clicking here. Twisted Tea can also be delivered by Drizzly and Instacart.
And many other websites carry Twisted Tea, too. This includes Walmart, Heb, Kroger, and more.
What Does Twisted Tea Taste Like?
The taste of Twisted Teas varies, depending on the flavor.
But if there were only one word to describe Twisted Tea it would be "vacation" or "getaway". It tastes so much like summer, which is why it's renowned as "the official summer drink.".
The Orignal Twisted Tea comes with a mild and crisp taste. After each sip, it lingers on your tongue, making for a pleasurable drinking experience.
And it is immediately distinguishable from other hard teas today.
Twisted Tea is made and brewed from fresh tea leaves. Because of this, you get that genuine tea-like taste rather than sipping artificial syrupy tea.
The drink is also not carbonated. This is also one of its unique factors. It features its flavor profile, which does not need a CO2 spike.
Finally, Twisted Tea is not extremely sweet. It uses natural sweeteners and flavors, so you get that fresh taste.
What Type Of Alcohol Is In Twisted Tea?
Twisted Tea qualifies as a malt drink. This means that Barley might be the most common grain used in the process.
However, it might also come from a variety of other grains. Then, it usually goes through a fermentation process. As a result of this, it becomes an alcoholic beverage.
Even though Twisted Tea is commonly marketed alongside alcoholic beverages such as beer, it is not a kind of beer.
Drinks like these are created with malt alcohol and are called malt beverages.
You might be thinking, doesn't beer have malt too. Yes, it does. But, booze made from malt and beer is not the same thing.
There are significant differences in the production process and the amount of alcohol they produce.
Is Twisted Tea Gluten-Free?
No. By itself, tea contains no gluten. BUT, Twisted Tea is not just a cup of tea. In this case, it is a tea-flavored malt drink.
Malt has a lot to do with the gluten content, and here's why:
As mentioned above, barley is a common source of malt.
Now, Barley is a grain that is high in gluten.
You can find this in common food like malted milk, Maltesers, and beer. Some liquors like bourbon contain distilled barley.
In these cases, when it is distilled, it is gluten-free.
But, Twisted Tea is a non-distilled malt beverage. Therefore, the gluten stays in the drink during the process.
So, if you're on a gluten-free diet, you should avoid Twisted Tea. Instead, you can try wine or a cider.
Final Thoughts: Twist Up Your Days With Twisted Tea!
What's better than a cup of tea?
A cup of hard tea, probably. You surely need to try Twisted Tea, especially if you're looking for something spiked.
It's a different and delicious take on it too.
Plus, Twisted Tea makes their teas with real and freshly brewed teas. It tastes just as good as a fresh cup — and even better.
Plus, there are so many flavors you can try.
You've got Original and Half & Half. If you want to keep things light, you can opt for a Light Twisted Tea. In need of a tropical punch?
Mango and Peach are your best bet. Want something bright and red? Cherry and Raspberries surely take the cake.
Blueberry and Blackberry are also excellent choices for a refreshing and fruity concoction. In other words, there's a drink and packaging for every occasion.
Take some for your beach trips, family BBQs, and alfresco lunches. And if you want to indulge in one on a lazy Saturday, that's fine too.
But, once again, make sure to drink responsibly.
Just reading about the beverage makes you want to try it, doesn't it? Give it a go! Summertime or not, Twisted Tea will surely twist your days.