Part of what makes tea parties so exciting are the actions you take beforehand to create a sense of occasion. One way of maximizing this anticipation is by sending amazing tea party invitations in the mail, or even delivering them personally.
Consider: you don't invite people to a wedding by phone or email, but through fancy invitations. Why not give a similar air of excellence to your tea party?
You can invite people to a teaparty in a similar manner, by using actual invitations. You can buy nice sets at the store, but to impress your guests consider making your own.
Card making is easy and fun – and not just for very artistic among us.
Making a Tea Party Invitation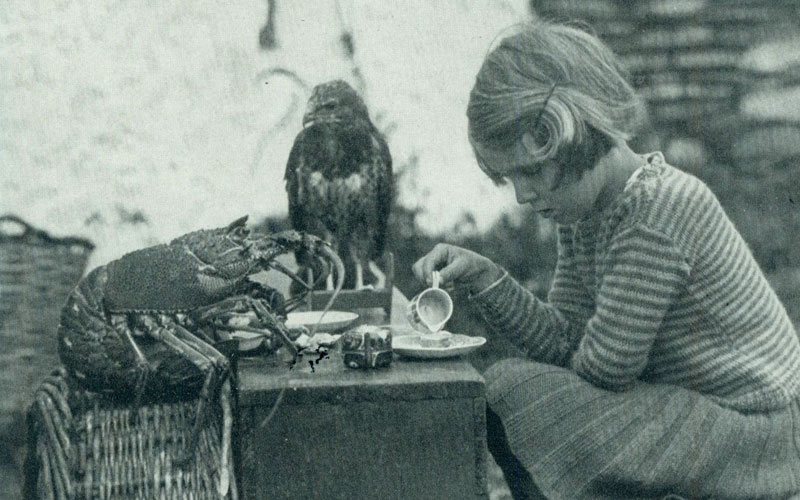 You don't need a lot of fancy tools to make your own cards, but invitation templates can help.
Good quality decorative paper and card stock; ink and stamps; and adhesive will produce excellent results.
If you have other equipment such as punches or a dies and a die cutter, you can do even more. Mind you, if you're all decked out, you probabally have a pretty good idea what you're doing already.
The quality of material is critical. If you buy the lowest quality paper, the card will tear and stamped images look poor. Instead, spend a little more for something of higher quality. The result will be much better!
Here are a few simple styles of invitations along with the list of materials and instructions to make them.  Warning:  Once you make your first cards, you won't be able to stop!
Instructions & Invite Templates & Inspiration
The basis of any card is the layers.
A card usually has at least two layers: The card itself and a second, slightly smaller piece adhered on top of it (so the card below is a thin border). There are no rules as to how many layers you can have. Just make sure each layer is sized to show the paper in the layer below. Measure carefully and place each piece on the card to see how it looks before adhering permanently.
Simple Half-Fold Card
Material:
Pre-Folded A1 card base OR  Card stock cut to 4.25 x 8.25 (folded in half at 5.5")
Decorative paper
Coloured card stock
Scissors
Adhesive
Stamps, Ink
(Optional) Punches, decorative elements, Scoring board, bone folder
Step One: Decide if you want the card to be horizontal or vertical.  Turn the card to the desired orientation.
Step Two: Cut out as many layering pieces as you desire.  At least two is needed for optimum appeal, but there is no rule.  Each layer should be slightly smaller than the piece below.
Optional: If you have the equipment or tools you can stamp the plain card stock, emboss it or otherwise enhance it if you want to make it more decorative
Step Three:  For the image and sentiment, you can stamp it, draw it or use any other artistic methods you wish.  The image you use is also up to your discretion, but most use something that reflects the theme or mood of the event.  The same is true for the sentiment message.
Step Four: Now you have all your pieces stamped and assembled put them on the card base to see how they look. Do not adhere them at this point until you are satisfied with how the finished project will look.
Step Five: When you are satisfied with your layout, you can adhere the pieces to either and to the card.
See, making tea party invites is easy!
Here is a sample layout you can use to help:
Gate Fold Card
A gate-fold card is a type of fancy fold (the term for anything other than your basic half-fold, such as the tutorial above).  It's called gate fold because it has two flaps which open like a gate.
You'll need
1 – 4.25 x 8 1/2" card stock (for the base)

2 – 1 7/8 x 4 pieces of decorative paper or card stock for the front panels

Extra cardstock and paper for layering, the image and sentiment

Scoring tool

Adhesive and dimensional dots

Stamps and Ink

Embellishments (optional)

Step One: Score the card base at 2 1/8 and 8.5. Fold the card along score lines and press with bone folder or flat tool to crease the fold.
Step Two: If you are using plain card stock, stamp it as desired to fancy-it up.   Adhere the card stock/decorative paper to front panels.
Step Three: If desired, adhere extra card stock layer to center inside panel
Step Four: Stamp main image and cut/punch out to desired shape and size.  Layer into separate piece of cardstock
Step Five:  Apply adhesive to HALF the main image and adhere to left panel of your tea party invitation.  Adhesive should not overlap onto the right pane. The image should be centered on the cardstock
Step Six:  To keep card closed stamp and punch/cut sentiment and adhere using dimensional dots so it slightly overlaps the main image…
Or cut a narrow band large enough to encircle the card and decorate as desired.  Slip band over the card to keep it closed. That's it, good job!
Hopefully these tea party invitations, templates, and instructions are useful to you! If so – please take a moment and share them with some of your friends, it's the best treat to see that someone liked our work enough to share it with those they care about the most!