There's nothing I love more than finding perfect gifts for the important people in my life. Of course, that includes tea drinkers and fans like myself, all of whom seek different and innovative ways to incorporate tea into their lives. If you're looking for the perfect gift for the tea lovers (aside from yourself), in your life, try the following.
Gifts For New Tea Drinkers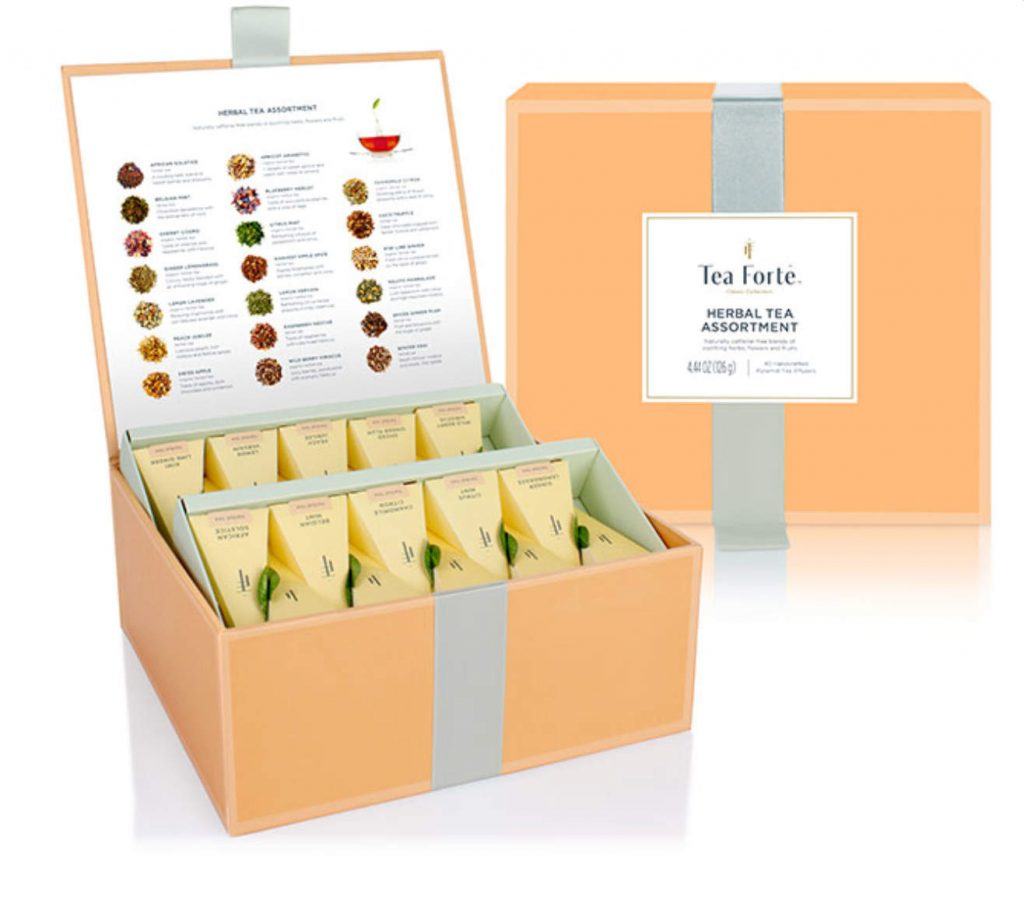 Tea Chest Herbal Assortment, Tea Forte
When you began your tea journey, you most likely wanted to sip endless suggestions to try every flavor and variety. Give that gift to the tea-loving newbie in your life. Offer them the opportunity to try herbal teas.
This combination of loose-leaf tea varieties introduces new and beginning tea lovers to different brews and blends in their most natural state. A sample such as this one from Mighty Tea allows new drinkers to test and try flavors.
Gifts For Traditional Tea Lovers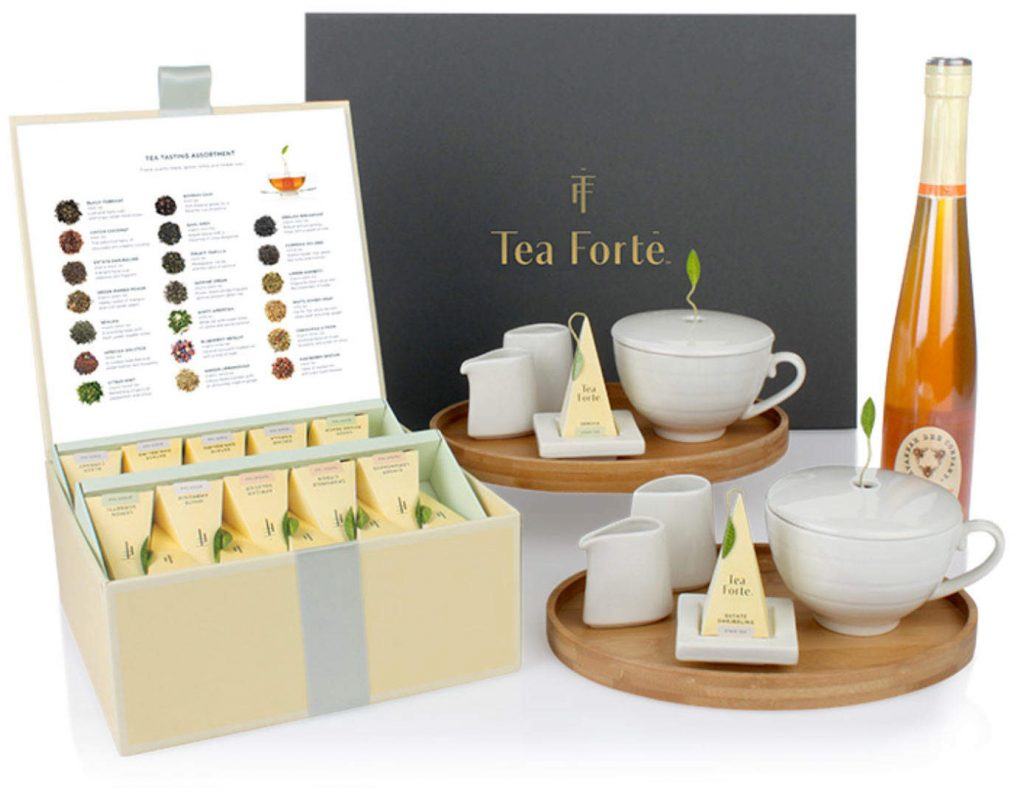 The Ultimate Tea Forte Experience, Tea Forte
Okay, so your recipient is a tea expert of sorts — don't let that restrict your gift-giving. With this super-sized tea gift, you'll give two teacups, serving trays, sugar and creamer sets, Tupelo honey, and a tea chest. What else could a true tea lover want than an expansive selection?
Tea by Mood Gift Set, Numi Tea
If you're surrounded by tea-loving experts, there's no better gift than one that fulfills their every tea whim. With this gift set, your fellow tea drinkers will be able to select brews based on their mood — the perfect solution for every picky and indecisive tea drinker.
Gifts For Tea-Drinking Experts
Rare Imperial Tea Set, Tea Forte
This is quite the gift for tea lovers and those well-versed in tea practices. The Rare Imperial Tea Set offers two teacups, a teapot, and six different specialty teas from Asian nations. Allow your recipient to slip into unfamiliar tea flavors and scents of new lands with this combination gift.
Tea Beyond Glass Teapot and Flowering White Tea
Whats's better than natural, delicious tea? Watching that tea, in its most natural form, come to life in a flowering tea ball. This gift, which includes a clear glass teapot and a flowering tea ball made of white tea, allows your recipient to watch their tea come to life, creating beautiful presentation.
Gifts For Your Favorite Tea Buddy
Warming Joy Tea Chest, Tea Forte
Give your favorite tea-drinking partner the gift of variety this holiday season. This sampler feature a selection of 20 different Tea Forte blends, allowing them to warm their bodies and hearts with teas they've never tried before.
Modern Matcha Gift Set, Teavana
Everyone sips green tea, whether they love the flavor or the healthy antioxidants included in each cup. So, give your favorite friends the gift of good health with this matcha green tea gift set that not only creates green tea, but also frothed it to perfection.