Miss Kay's sweet tea is a smash hit on A&E's Duck Dynasty, often prompting the question "What is in Miss Kay's tea recipe?"
It seems every scene in the show someone is enjoying a tall fresh glass of this famous drink.
Miss Kay hasn't given up her secret as of yet, but we're going to take our best crack at it based on traditional recipes, particularly those that are found in the South, where the Duck Dynasty clan lives (including the domestic goddess Miss Kay).
Uncle Si has been known to enjoy a glass or two, as well. Well, we can't blame him: Who doesn't love a sweet cup of cold tea on a hot day?
Classic Tea Recipe Like Miss Kay's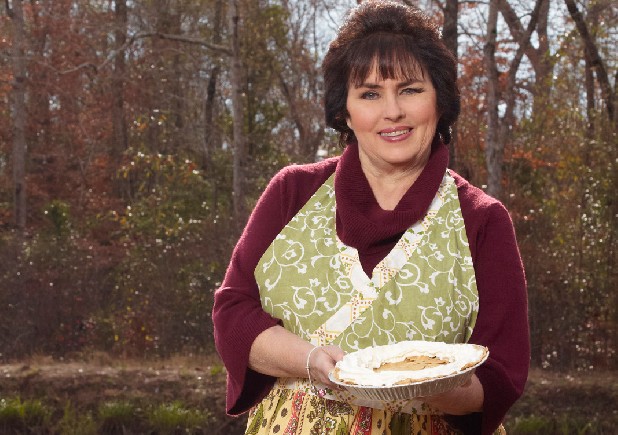 The most common iced tea recipe in the Southern States of America, home of Miss Kay from Duck Dynasty, is dead simple.
Orange Pekoe and Pekoe Cut Black Tea: exactly what you'll find in Lipton's Iced Tea Bags.
Lipton's Iced Tea Bags
Lipton Iced Tea bags let you easily brew a...
Made with real tea leaves specially blended...
Tasty, refreshing Lipton Iced Tea is the...
As an Amazon Associate, I earn a small amount from qualifying purchases.
Another popular brand of tea for Southern sweet tea is Luzianne Bagged Iced Tea.
Of course, you don't have to use Lipton or Luzianne, as any Orange Pekoe and Pekoe Cut Black Tea will do the trick just fine.
As an Amazon Associate, I earn a small amount from qualifying purchases.
Simply boil the tea bags in water over the stove to extract the tea's flavors. Once boiled and still warm, add granulated sugar and cold water to taste.
Tea In The Southern United States
This recipe is extremely popular in the Southern states, brewed up for generations to cool off during a hot summer's day.
This down to earth iced tea recipe will transport you to a Southern paradise, relaxing on the porch and quenching your thirst from the sun's rays.
Miss Kay's tea recipe is no doubt a classic, a little piece of history passed through the ages, making it such a huge hit in the Robertson family.
While this iced tea recipe may be a classic, it can be healthy.
A healthy alternative to granulated sugar is some organic honey or xylitol.
Remember to slice some citrus fruits to add to the pitcher of sweet tea as well, this will enhance the effect of tea's natural antioxidant properties.
So you may not be able to have Miss Kay's exact secret tea recipe, but you can make your own iced tea with the same homemade feel.
To get creative, you can infuse your iced tea with mint, fruit, your favorite herbs or even spike your pitcher with gin or vodka for that summer party drink.
Nothing compares to a homemade fresh brewed pitcher of sweet tea.
Try This Awesome Rosemary Orange Iced Tea Recipe
Ingredients
A couple speirs of rosemary, approx ¼ cup
4 cups of boiling water
2 Lipton iced tea bags (family sized)
2 cups of fresh orange juice
Simply add the tea bags and rosemary to the boiling water, brew for 6 minutes. Remove the tea bags and rosemary speirs, add the orange juice.
Let the mixture cool down and serve over ice. Garnish with a piece of rosemary and an orange segment.
You can sweeten to taste before the brew cools down. Orange juice is a good idea!
Other Options and Substitutions
Looking for something a little bit different to try instead?
The American South is famous for one type of tea in particular, but it's not the only place on earth with a signature style when it comes to this delicious beverage.
Over in Thailand, they have their own type of tea and it'll give Miss Kay a run for her money.
Thai Iced Tea is a very rich and sweet drink, but it's easy to make so give it a try next time you need a treat.
Don't drink too much, especially if you're going to be spending a lot of time in the sun!
How do you like your tea when it's time for a treat? Most of us can't drink these types of tea every day, since they're very sweet, but everyone should enjoy a treat every now and then.
If you're trying to avoid excess sugar, you can replace the sugar in any of these recipes with your sweetener of choice.
If you're lactose intolerant or simply don't consume dairy, you can replace the cream from the Thai recipe with something like almond milk, soy milk, or coconut milk.
The one thing you can't substitute is the love that goes into every pitcher of Southern-Style tea, whether it's brewed by Miss Kay, or anyone else.
That's the one thing that every recipe, variation, and style of this drink has in common.