Make it a royal night to remember for years to come! It's no surprise there are millions of little girls wishing for a fancy princess tea party for their birthday or just a fun weekend event. We're here to help you plan it out with ease! Whether it's for a little girl, teenager, or an adult, here are some fun tips to get you started!
Invitations for a true royal feel
For invitations we suggest making some old looking parchment paper. This is super easy to do and will make your invitations look unique for your royal tea party.
To start off, brew a strong cup of black coffee (you can just use instant coffee to make a quick cup, you won't need much) or use any leftover coffee you might have in your pot. This will be to discolour your white paper.
Next take some regular white printer paper and crumple it up then unfold and flatten it out.
Take a cotton ball and dip it in the coffee (this works better if the coffee is still slightly warm) then distribute the coffee evenly onto your paper. Use more coffee in certain areas to make it appear darker if you'd like!
Use a hair drier or fan to dry the paper.
Lastly if you'd like you can light a candle and slightly burn the edges very carefully to give it more of a distressed look (careful with this step!!)
Now you've got some authentic paper to write on. Ideally a fountain pen with black ink would look the best but you can use whatever you'd like. We suggest using cursive writing then when you're done roll it up and tie a little piece of ribbon or leather around it!
Setting up for your princess tea party
The main part of a princess tea party is having a table big enough for all of your guests to sit around and a beautiful tea set. If you're a tea lover chances are you already have a tea set, if not you can pick one up at your local tea store or general home ware store.
Depending on if your party is for adults or children, choose your tea set wisely. Try to use something more durable for children to avoid anything breaking.
Choose where you'd like to have your party. Inside or outside? Backyard parties are adorable as long as it's a nice day and it will also incorporate a few different game ideas we'll include later!
Once you've chosen your setting put a white lace or tulle tablecloth on your table, a vase of flowers in the middle, then set the table with cups, teapots, saucers, sugar, cream/milk and plates.
Food and beverage
Here are just a few ideas of different teas and some finger foods your party may enjoy.
The classic royal tea party includes small finger sandwiches, scones, and dainties. There's tons of recipes online for all three of these, choose what sounds best for your guests. The general rule is that the food you serve is small and can be easily consumed within one or two bites. Try a cucumber and cream cheese sandwich cut into triangles with some buttermilk scones on the side!
 The most popular afternoon teas are English Breakfast, Orange Pekoe and Earl Grey but you can include any number of teas you like. If it's a particularly hot day it might be a good idea to also have some iced tea available. Again, keep your guest in mind and cater to the age group. If they're smaller children we suggest a caffeine-free fruit tea.
Outdoor games for your princess tea party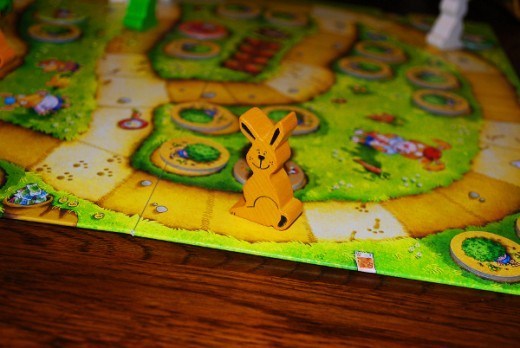 You could pick any kind of game but these are just a few suggestions whether your party is inside or outside.
Croquet is a classic outdoors tea party game and is great for all ages.
Since you will already have plenty of chairs you could play a game of musical chairs. Pick some classical music or possibly some Disney Princess songs and get started!
Grab a classic board game or play a game of charades with a princess theme.
Party favours
Every great party has favours for their guests as they leave, a princess tea party is no different!
A great idea for a children's princess tea party is getting each girl a princess tiara they can keep. You can pick these up for pretty cheap from most dollar stores. Also include a ring pop candy or sparkly necklace and you're good to go!
Personalized tea cups or mini mason jars filled with loose leaf tea and an infused are both adorable ideas for the adults.
Well there you have it, just a few ideas for hosting your very own royal princess tea party! Make sure your guests come hungry, thirsty, and dressed to the nines for a fun filled afternoon! Have any other great tea party ideas? Let us know with a comment! Ta-ta for now!